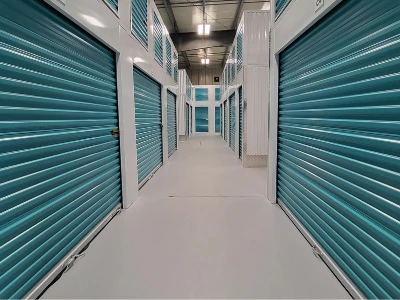 You may have decided to rent a self storage unit, but the more important question then becomes –
Do I Need Climate Controlled Storage?
Climate controlled storage is an option that maintains a consistent temperature inside your unit. Sensitive and fragile items are better protected in a temperature controlled unit as they are not exposed to extreme temperatures.
If you currently live or are planning to move to a climate that has drastic changes in temperature, like Alberta, you may wish to consider a unit that is climate controlled. Protect your most prized possessions from the damage that can result from exposure to extreme temperature changes.
BENEFITS OF CLIMATE CONTROLLED STORAGE UNITS
Constant temperature

Minimal variation in temperature

Humidity control

Reduction of dust accumulation

Reduced accessibility for rodents and insects

Sealed shelter from the elements, wind, precipitation, etc.

Protection from all weather conditions
Some examples of items that should be stored in climate-controlled unit are:
Expensive artwork

Family heirlooms

Antiques

Musical Instruments

Electronics

Collectables

Wood Furniture

Appliances
Let us help you choose the best solution for your needs. Our storage units in Edmonton or St. Albert are the perfect place to store your belongings. Never worry about the condition of your possessions.
Whether you're storing just a few valuable items or the entire contents of your house, choosing the right size of unit for your needs is essential. Storage units and storage lockers are both options that can be used for the short term or long term.
What is the difference between storage lockers and storage units?
Lockers are smaller spaces and the size of a unit can vary, from just a handful of square feet to the size of a small apartment.
STORAGE LOCKERS
Lockers tend to be much smaller, usually under 5' x 5' or 25 square feet. They are located within a heated area, so you can have the peace of mind that sensitive documents and electronics won't be subject to changes in temperature or humidity.
If you're only storing a small collection of valuable items. This makes lockers ideal if you're looking for smaller option at an affordable price.
STORAGE UNITS
A storage unit is a secure space usually anywhere from 25 square feet to the size of a small garage. These types of units are ideal for large pieces of furniture or seasonal recreational equipment. Depending on what you're storing you might want to consider if you want an outdoor or indoor unit.
An outdoor unit can be very convenient as you can drive your vehicle or moving truck right up to your unit for easy access. An outdoor drive-up unit is also more cost effective when compared to climate-controlled units of the same size. Climate controlled units are kept at a consistent temperature. These heated units are a great option if you plan on storing any electronics or other items sensitive to temperature or humidity changes.
A SOLUTION FOR ALL YOUR PERSONAL OR BUSINESS STORAGE NEEDS
No matter what size of unit you're looking for, Elite Self Storage has a solution that can fit your needs. Our secure storage facility offers both drive-up unheated units and indoor climate controlled units. We also offer vehicle storage and RV Storage.
We offer month to month rentals, no long-term commitments, and a full month of value. Some facilities bill in 4-week cycles ultimately costing you more!
Quality storage in St. Albert and Edmonton backed by exceptional customer service. Our friendly and professional rental experts will help you find the right unit for your needs or you can check out our storage unit size guide or call one of our storage rental experts today.
You can also stop by our rental office for all your moving and packing supplies.
Get the extra space you need and rent a unit today.
Storage South Edmonton | Storage St. Albert