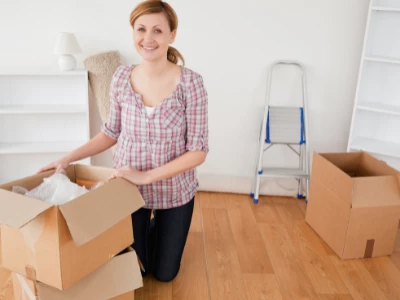 Using self storage is a convenient way to make your move easier and give you the peace of mind that your belongings are safe and secure. Moving can be stressful for anyone, but the best way to start is to make a solid plan. Being organized is the key to a successful move, whether you are moving to a new city, or just down the street.
Make a List Of Your Stored Items
The first thing you will want to do is make a list of the items you plan to store. It doesn't have to be very specific; it could include which furniture or appliances you will be storing, and how many boxes. This inventory list will help you remember what is being packed away, and it will give you an idea of what size storage unit you will need.
Renting a Storage Unit Near You
Once you have decided which items are to be packed away in storage, the next step would be to reserve a storage unit. This is something that should be done in advance. There's nothing worse than having to scramble last minute to find a space that will accommodate your needs. There is usually paperwork involved when reserving a storage unit, which is another thing to consider when renting. Completing this step sooner, rather than later, will ensure that the storage unit will be ready to move into when the time comes.
Types of Storage Spaces
CLIMATE CONTROLLED STORAGE UNITS OR HEATED STORAGE UNITS
At Elite Self Storage we offer climate controlled storage units which offer the best protection for your belongings. This is an important feature to look into when searching for a storage facility, especially if you plan on storing items such as photos, family heirlooms, electronics, etc. Your belongings will be protected from harsh temperatures which will keep them safe while they are being stored away.
Our indoor heated storage units feature a drive in loading bay to keep you warm and dry all year round.
UNHEATED STORAGE UNITS
A cheaper storage option is to rent an unheated storage unit with drive up access.  These unheated storage units are great for unloading and loading heavy items as you can drive right up to your storage unit door.  
Preparing Your Items For Storage
Renting a climate controlled unit will also help to prevent odors and mold growing on your items. Another way to prevent unwanted odors, is to make sure your furniture and other belongings are clean and dry before you store them in the unit. They could be sitting in there for months, and it will be nice to take them out as you put them in; clean and smelling great! Give everything a vacuum and a good wipe down before it gets packed away.
Label Your Stored Boxes
Instead of frantically searching through all your packed up boxes to find that one specific item, label your boxes! Labels should be detailed enough, so you know exactly what is in each of those boxes. You may find that you need to retrieve an item from your storage unit before you unload the whole thing.
Labeling each box will make it a lot less of a challenge to find items when you need. Colour coding your labels will also make things easier. Use one color tape for your kitchen boxes, and another for your bedroom items. A quick glance will tell you which category the box is, then a closer look at the label will tell you which items are in each box.
Organize Your Storage Unit
Lastly, you will want to take care in how you pack and organize your belongings into your storage locker. Tossing your items in wherever they fit, with no real method or organization, could cause you a headache later when you decide you need to gather that one specific item.
Using shelving is a great way to organize your storage room. It allows for easy access to the boxes that would otherwise be stacked on top of each other and difficult to open. If you have the space, creating an aisle is a great way to ensure you have access to the whole length of your unit.  This way, you can reach those boxes that are tucked all the way in the back corner.
Always stack your heaviest items at the bottom. This way you can avoid the lighter items from being crushed under the weight. Dismantling your furniture will maximize the space you have available. Take off the legs of your couch and take apart bed frames. Make sure to keep all your nuts and bolts and other important hardware tucked away in a special box or Ziplock bag to avoid losing them.
At the front of the storage unit is where you should place items that you think you might need access to while your belongings are stored away. It will make for a quick and effortless trip to come in and grab that important item instead of spending time digging through all your boxes.

When you need storage, visit Elite Self Storage South Edmonton or Elite Self Storage St. Albert and we will be more than happy to assist you in finding the perfect storage unit to suit your needs.
Visit an Elite Self Storage Facility Near You
Elite Self Storage South Edmonton   3230 97 St, Edmonton, AB    780-452-8242
Elite Self Storage Riel Park                 7 Riel Drive, St. Albert, AB     780-459-6435
Storage Edmonton | Storage St. Albert
Rent or Reserve Now
Storage Company in St. Albert | Packing Materials | Edmonton Storage Near You