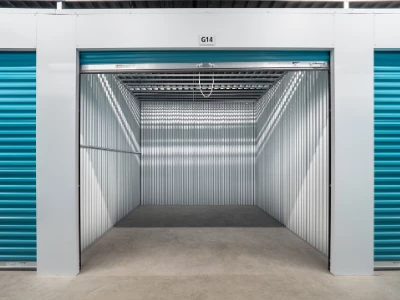 If you've chosen to rent a  storage unit, you'll need to determine what kind of storage unit you'll need.  Sometimes, a drive-up access, outdoor storage unit is not the correct choice.
A climate controlled storage unit is kept at a constant temperature that is regulated by the storage facility.  Invest in a storage unit that will not only give you a great storage solution, but will also keep your items protected and in the same shape you left them.
Climate Controlled Storage is recommended in many different situations
Before making the final decision on the right storage solution for your personal or company needs, consider these benefits of climate controlled storage.
Protection from extreme temperatures and humidity
Renting a climate-controlled storage unit will protect your belongings from the damaging effects of extreme temperature changes. Extreme temperature changes can cause your sensitive items to crack, warp or split. High humidity levels can also cause mold and mildew to grow on your belongings, damaging everything.
The temperature in a climate-controlled storage unit, is kept consistent throughout the year, no matter the weather conditions outside.
Items that should be stored in a climate-controlled storage unit
Some items are more sensitive to temperature and humidity level changes than others. If you plan on storing items such as, musical instruments, electronics, expensive artwork, important documents or antique furniture, you should strongly consider storing them in a climate-controlled storage unit. These items can easily discolour, warp or crack in extreme temperature and humidity changes.
Mold and mildew can also grow and stain important documents. These documents could become unreadable over time.
Cleanliness
Most climate controlled storage units are located inside buildings. Unlike drive-up access storage units, much like a garage, these end up having better sealed and insulated roofs, walls, and floors. This makes them less susceptible to the wear and tear that weather can eventually cause on the storage unit and decrease the possibility of a flood or tracked in dirt. There is also less of a chance that rodents or insects will make their way into your storage unit.
How long are you storing for?
If you know that you will be storing your belongings for a longer period of time,  always consider a climate-controlled storage unit. Over time, there is a better chance of your items warping or developing rust.  It is very important that your items are prepared properly for long term storage, as some items may require different care or treatment.  
Have the peace of mind knowing that, no matter how long your items sit in storage, you will find them just as you left them.
Cost
Climate-controlled storage units regularly cost more than outdoor storage units. The small increase in price is usually insignificant, knowing your items will be safe and secure from the possible damage of fluctuating temperature and humidity.
At Elite Self Storage in Edmonton we have climate controlled storage units, unheated storage units with drive-up access, RV Storage and indoor heated car storage.   Climate controlled storage units offer the best protection for your household or business items.   Our indoor heated storage units feature a drive in loading bay to keep you warm and dry all year.
We offer short term or long term storage rentals with no admin fees or security deposits.   Rent only the space you need with storage units ranging in size from 14 square feet to 200 square fee.  Reserve a storage unit online or give one of our storage rental experts a call.
For storage in South Edmonton call 780-452-8242
For storage in St. Albert call  780-459-6435
Convenient, secure and affordable storage in Edmonton and St. Albert at Elite Self Storage.
Storage Units In Edmonton | Storage Units In St. Albert
Rent or Reserve Now
Indoor Storage Unit | Heated Storage Unit | Storage Near You | Mini Storage