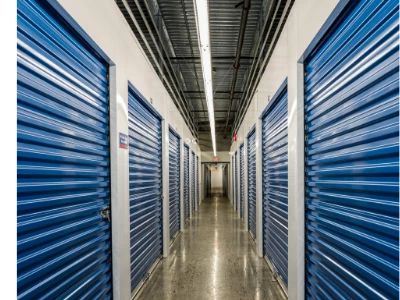 Choosing the right self-storage facility is an important decision.  Self storage does not have to be complicated, but you want to spend a little time looking at options to decide if the storage facility suits your needs.
What are you storing?
Determine what items you'll be storing. Some items, like antiques, collectibles, electronics, musical instruments, photos, and important documents, may require a climate-controlled storage unit to protect them from moisture and temperature fluctuations. Ensure the facility offers the right type of storage for your items.
At Elite Self Storage, we have a range of storage options.  Climate controlled storage lockers so you can rest assured that your items will be well taken care of.    Drive-up unheated storage, which is a cheaper storage solution.  These unheated storage units have drive-up access, making loading and unloading a breeze.  We also offer RV Storage and indoor car storage for your extra toys.
How much storage space will you need?
Make an inventory of the items you plan to store and measure their sizes. This will help you choose the appropriate storage unit size. Many facilities offer a variety of unit sizes to accommodate different needs.
If you are uncertain as to what size of storage unit you will need, a quick call to the storage facility or a site tour can help assist with your decision making.  At Elite Self Storage, we have storage units of various sizes and our unit size guide can also help you choose the right size of storage unit.
Is there security/surveillance?
Ensure the facility has adequate security measures, such as surveillance cameras, access control, and well-lit areas. It's important to feel confident that your belongings are safe.
If accessibility is important for you, look for a storage facility that gives you access to your belongings when needed.  Some facilities offer 24-hour access, while others may only have access during business hours or specific times. 
Choose a Facility with a Convenient Location
The location of your storage facility in Edmonton or St. Albert is also essential.  You don't want or need to be driving all over the city if there is a great storage facility in your neighborhood. Keep your money in your pocket by saving time and gas.
Support your local businesses – shop local, spend local, and enjoy local.  Support local businesses where you work, live, and play!
Affordable Storage Prices
Compare prices among different storage facilities, but be sure to compare similar features and unit sizes. Watch out for hidden fees and understand the terms of the rental agreement. Beware of weekly rates, as they may not be the same as monthly rates.
You might think you are getting a great deal and find that the less expensive unit is not exactly what you were expecting.  Beware of storage facilities that offer 4 week rates as these are not the same as monthly rates.   The rate may look cheaper, but it is not.
Customer Service
From the first contact at the storage facility, a GREAT customer service team will provide friendly and helpful service. It is imperative that you feel comfortable and confident that you will be taken care of.  A knowledgeable customer service team can answer your questions on the phone or during a property tour.
At Elite Self Storage, we treat all our customers like we like to be treated! 
Does the storage facility have great reviews? Checking online for facility reviews will provide insight into how the storage facility is doing.  If there are no reviews, do not shy away; a quick call to the storage facility will provide answers.  Perhaps they have just opened, and no reviews have been provided. 
Listen to your heart …… you know what's best for you!
Pest Control
Those unwanted creatures can cause damage to your items and be a worry for keeping your items safe. Check with the self storage facility regarding their policies about pest control procedures.  A good self storage company will work with a pest control company for regular visits.
Cleanliness
Choose a self storage facility that has spotless floors, dusted common areas, a well organized office space and well groomed outdoor spaces.  This will assure you that you will be taken care of and that the storage facility cares about you and your stored items.
Storage Insurance
Check with your homeowners' insurance policy to see if your belongings are covered under your current policy.  You may find that some facilities require your belongings to be insured. If your policy does not cover your stored items, you may be able to purchase insurance from your preferred company.
Why Choose Elite Self Storage?
3 Convenient Locations - Storage facilities in North Edmonton, South Edmonton and St. Albert.

Exceptional Customer Service - friendly and professional staff

Safe & Secure - equipped with video surveillance and individual coded access

Climate Controlled Storage Units - offer the best protection for your belongings with consistent temperatures

Unheated drive-up Storage Units - easy to load and unload heavy or bulky items

Affordable Storage Pricing - monthly billing and no security deposits

Easy Access -indoor loading bay to keep you warm and dry, drive-up units for convenient loading and unloading

Online Storage Rentals & Payments - renting a storage unit online for easy contactless bookings
At Elite Self Storage we offer short term month-to-month storage rentals.
Once you've moved your belongings into a storage unit, we know you don't want to have to move again.   If your storage needs change and you need a larger or smaller storage unit, give one of our storage rental experts a call, and they can easily transfer you to a storage unit that suits your personal or business storage needs.
For all your storage solution needs, contact Elite's customer service team today at 780-347-0433 or reserve a unit online.
Storage Units In Edmonton AB
Rent or Reserve Now
Secure Storage | Mini Storage | Affordable Storage Units Edmonton | Long Term Storage